Lillehammer UNESCO City of Literature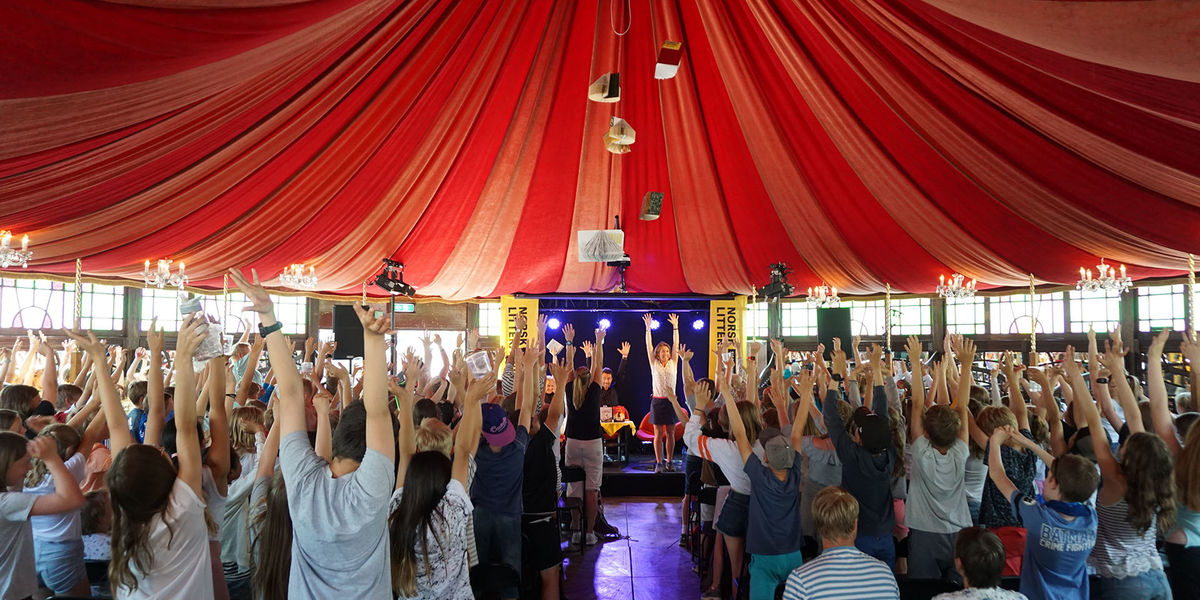 Lillehammer is one of the most important cultural cities in Norway. The region has rich literary traditions and holds a leading position nationally. In October 2017 Lillehammer became the 23rd UNESCO City of Literature in the UNESCO Creative Cities Network.
Lillehammer's first appearance in world literature was in Haakon Haakonarson's saga in 1260. Today Lillehammer is mainly know as the World's Best Known Norwegian Small Town, immortalized by the 1994 Olympic Winter Games.
Famous for its relaxing atmosphere and soothing qualities, in the 19th century the provincial outpost became a favourite destination for painters and writers such as Gustav Fröding, Claude Monet and Nobel laureates in Literature Knut Hamsun, Bjørnstjerne Bjørnson and Sigrid Undset, the latter two even decided to settle in the area.
Insisting on the qualities of small town life combined with a global outlook, Lillehammer is keen to further develop its historical role as an internationally oriented city. Lillehammer's increased commitment as an International City of Refuge and a UNESCO Creative City of Literature goes to prove this point.
Lillehammer is situated two hours north of the country's capital Oslo, and organizes the Norwegian Festival of Literature; the largest of its kind in the Nordic Region. In 2015, Lillehammer hosted the 9th Global Investigative Journalism Conference and two years later opened its doors to a major conference on behalf of PEN International and the ICORN Network. In 2022, Lillehammer will host the first edition of World Expression Forum.
In recent years, the city has been implementing a new cultural strategy, highlighting the role of the arts in the future development of Lillehammer - both as a tool for improving the quality of life for its inhabitants, as well as a means to achieve stronger social and economic sustainability. In 2018, The Norwegian Culture Index, which monitors the culture activity and impact, put Lillehammer in the top 3 among the country's 422 municipalities.
In some aspects, little Lillehammer is already a national powerhouse in certain fields – especially when it comes to the production, innovation and dissemination of stories for a younger audience. Norway's unique system of public funding, providing public economic incentives for the production and dissemination of culture for children and young people, is at the centre of Lillehammer's ambitions going forward.
Lillehammer UNESCO City of Literature is a partnership between
The Municipality of Lillehammer
Innlandet County
Visit Lillehammer
The Norwegian Festival of Literature
Inland Norway University of Applied Sciences, home of the National Film School
The Nansen Humanistic Academy
Lillehammer Museum
Contact
E-mail
Phone: +47 918 67 063
Adress: Lillehammer UNESCO-litteraturby, Wieses gate 2, 2609 Lillehammer, Norway.
Social Media